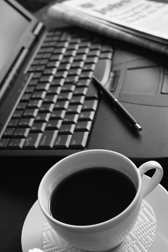 Who are we?
Pretty Snazzy Software is a small, private technology services company. We have more than 20 years of experience with a wide range of technologies from a variety of industries including:
Health Care
Financial Institutions
Government
Higher Education
Commercial Retail
Our industry diversity gives us unique insights into many aspects of technology including security, regulations, and ease of use. But most of all, it helps to keep us focused on the most important part of every business, your customers and your business success.
Being a small business ourselves, we have a passion for a personal relationship with our clients. Technology with a personal touch.